Confit


Loading...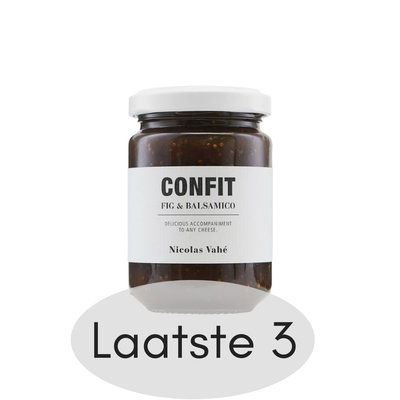 Nicolas Vahé - Confit with fig & walnut
LAST 3!

The intense flavour that comes from sweet fig and the round flavour of walnut come together in this perfect confit.
Confit is similar to jam, but it contains less sugar and more fruit.
Enjoy the wonderful taste of confit with fig and walnut on top of a good goat's cheese, Camembert and other strong cheeses.

Product: Confit with fig & walnut

Brand: Nicolas Vahé

Content: 170 gr

Once opened: store in a cool place.
Consume within 3 weeks.​