Spices


Loading...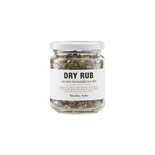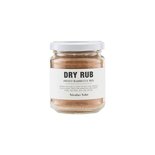 Nicolas Vahé - Dry rub Sweet barbecue mix
Dry rub Sweet barbecue mix

Nicolas Vahé
With this flavourful dry rub from Nicolas Vahé, you can add that extra touch to your barbecued meats.
The dry rub consists of paprika, brown sugar, cumin, chilli powder, garlic pepper, onion powder, cayenne pepper as well as regular salt and black pepper.
Sprinkle it onto your meat of choice and let it marinate for 4-8 hours depending on the taste intensity that you are looking for.
This dry rub with sweet barbecue mix adds a spicy sweetness to your meat, and it will definitely impress your guests at cosy get-togethers.
This mix is great to use with barbecued and smoky meats such as pork, beef and chicken.
As it is a dry rub, there is also less change of it burning in comparison to a liquid marinade.
Store closed and dry.
Content:
150 gr