Toilet bags


Loading...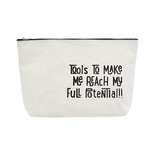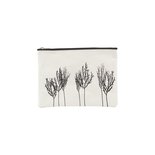 House Doctor - Woods - Toiletbag
LAST ONE!

Woods Toiletbag

House Doctor
This beautiful toiletry bag from House Doctor is called Woods and it is an ideal accessory for a long weekend away from home or as a small extra toiletry bag for when you are on the move.
The toiletry bag measures 21 cm in length and 15 in width and is made of cotton, polyester, rayon and PE coating.
Woods' name comes from the fact that its design consists of the decorative black-white pattern that are supposed to look like small trees.
The minimalistic and fine look attracts a lot of attention, while the useful zip makes it easy to take with you when you are going somewhere.
Coulour:
natural
Material:
cotton
Measurement:
21 x 15 cm