Koken n stylen met keukenaccessoires van Nicolas Vah

Ik ben Romina van het online woonmagazine
InteriorGuide.nl
, waar ik je graag inspireer om van je huis een thuis te maken. Daarnaast geef ik je nu ook graag bij DistelRoos ideeën om je huis mooier en meer 'jij' te maken. Als basis daarvoor gebruik ik de producten uit het assortiment van DistelRoos, zodat je meteen weet waar je de accessoires kunt vinden om zelf aan de slag te kunnen.
Koken én stylen met keukenaccessoires van Nicolas Vahé
Nicolas Vahé
… de fervente Instagrammer komt deze producten op menigeen keukenplaatje tegen. Geen wonder ook, want aan het uiterlijk van de producten is bij dit merk veel aandacht besteed.
Kruiden
hoef je niet meer weg te stoppen of een apart kruidenpotje voor te kopen en je krijgt spontaan zin om meerdere soorten
olie
in je gerechten te verwerken. Ook qua smaak kun je alleen maar enthousiast raken… In dit artikel lees je meer over de Nicolas Vahé-keukenartikelen, zowel qua smaak als, hoe kan het ook anders, de stylingmogelijkheden voor in je keuken.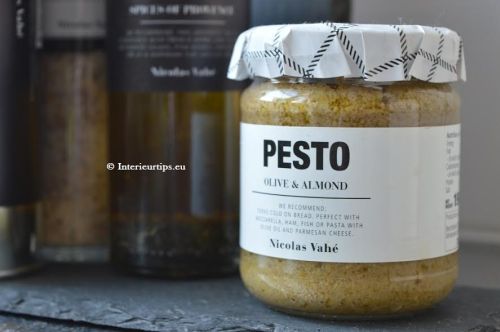 De smaak van Nicolas Vahé-producten
Oké, de meeste Nicolas Vahé-producten zijn natuurlijk om te eten en dus is de smaak niet geheel onbelangrijk. Nu maakt dat in dit geval niet uit, want de smaak is heerlijk! Zelfs iets simpels als
olie
en
zout
is bij dit merk een feestje – meestal met geheime recepten om het wat mysterieus te houden. Zo heb je
zout met zwarte olijven en rozemarijn
, en
zout met knoflook en tijm
. Maar ook
olijfolie met pistache
,
provenciale kruiden
of
walnoten
. Compleet anders dan de zout en olie die je even uit de supermarkt haalt dus.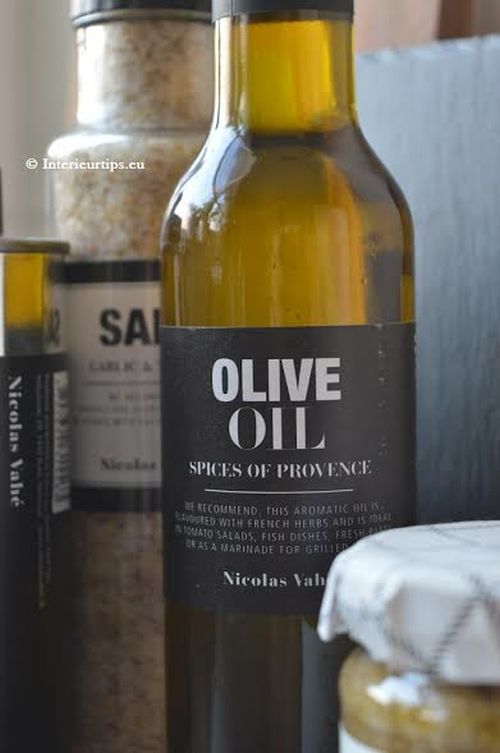 Keukenaccessoires Nicolas Vahé
Naast voedingsmiddelen, vind je in het assortiment van Nicolas Vahé ook allerlei
keukenaccessoires
. Prachtige
serveerstenen
bijvoorbeeld – leuk om te gebruiken als plateau voor een kruidenhoekje. Ook is de collectie onlangs aangevuld met
pannen
, die je bijna niet in de kast zou willen stoppen. En dat hoeft ook niet, geef hem gewoon een prominent plekje op je fornuis!
Stylen met Nicolas Vahé
Zoals ik al zei, kun je met de producten van Nicolas Vahé ook leuk stylen. Ze zijn niet voor niets zo populair! Stal ze uit op de hiervoor genoemde
serveerstenen
en verberg ze vooral niet in de keukenkastjes. Vul je kruidenhoekje aan met kruidenplantjes om het net wat extra te geven. Of wat dacht je van een leuk koffiehoekje met de
koffieaccessoires
van dit merk?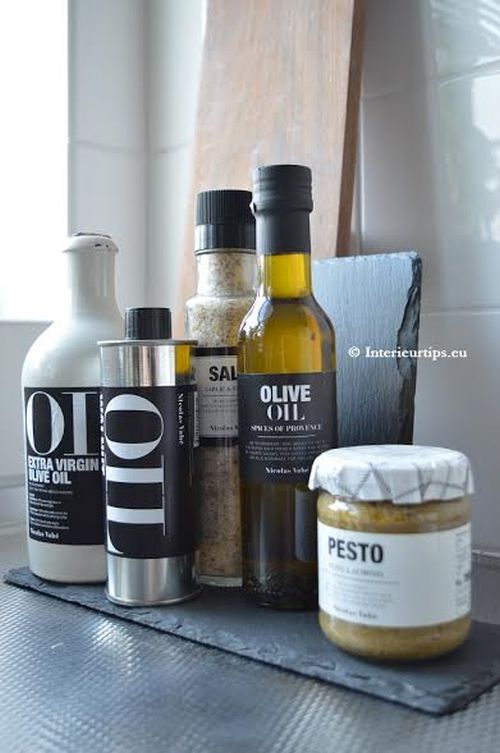 Om te zien zijn deze keukenaccessoires al een aanwinst en dus kun je ze goed gebruiken om je keuken mee te stylen. Het is bijna zonde om ze te gebruiken… al wordt het een hele uitdaging om de smaak van Nicolas Vahé-producten te weerstaan!