Tad recycled tires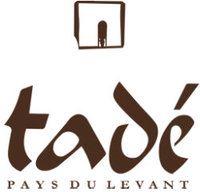 Een tijdje terug kwam ik op de Show-UP de items van Tadé recycled tyres tegen. Ik was meteen verliefd. Wat een mooie kwaliteitsproducten en allemaal gemaakt van gerecyclede autobanden. Het stond dan ook op de to-do list om nog aan de webshop toe te voegen en nu staan de prachtige producten dan online. In dit blog geef ik wat achtergrond info over het gebruik van gerecyclede autobanden en het merk Tadé recycled tires. Hopelijk ben je dan net zo enthousiast over het merk als ik :-)
Autobanden recyclen
Een autoband is een bekend product van rubber. Wist je dat een autoband wel uit zes tot twaalf lagen verschillende soorten rubber bestaat? Door een oude autoband te recyclen krijgt het rubber zo een tweede leven. Meteen wel zo fijn voor het milieu ;-) Met een lange geslepen spatel maakt een vakman de lagen rubber van de band los. Daarna snijdt hij er repen van verschillende diktes van. Van deze repen worden de mooiste items gemaakt. Deze worden dan als laatst met water en zeep goed schoon geborsteld en in de was gezet.
Tadé recycled tires
Dit fijne merk heeft vele gave items van gerecyclede autobanden in het assortiment. Stoere spiegels met een rubberen rand, prachtige manden en potten. Of een super leuk rond of vierkant zeepbakje. Dit merk staat voor kwaliteit en onderscheid zich onder andere door het gebruik van opvallende stevige stiksels die bijdragen aan het stoere uiterlijk.
De potten van Tadé recycled tyres zijn niet waterdicht. Handig zodat je de manden en potten makkelijk voor buiten kan gebruiken. Indien je een mand of pot binnen gebruikt moet je dus wel even een binnenpot gebruiken of er eerst plastic inleggen (met hydrokorrels) zodat deze niet lekt.
De kleine potten en manden zijn ontzettend mooi om bijvoorbeeld in de badkamer te gebruiken. Het geeft meteen een geweldige stoere sfeer. Ik ben fan, jij ook?